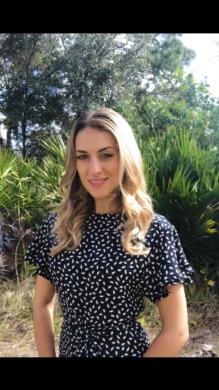 With 13 years in Sarasota County, Ashlie knows the numerous benefits of life on the West Coast of Florida—highlighting its unmatched weather, culture, and diversity. Ashlie graduated with an  Bachelor of Science in Business Supervision. She also possesses a certificate in Small Business Management, a license in Life, Health, and Annuities, a Nurse Assistant certificate, and a Behavioral Therapist license.
Ashlie's experience brings forth a diverse understanding of client relationships, by providing compassionate, personal, and ready to deliver the best experience to her clients. She has always been passionate about Real Estate and is determined to make her clients' dreams come true.
Ashlie joined Tall Pines Realty in Englewood, Florida in 2021. In her free time, she enjoys family trips to Orlando, catching beautiful Florida sunsets, and staying involved in the community. Her contacts and residency leverage her enthusiasm and enterprise, enhancing her client dedication.
"When using a client relationship approach in closing a deal, you build a friendship and a friendship is more valuable any sale."
 -Ashlie