David Jones
Realtor Sales Associate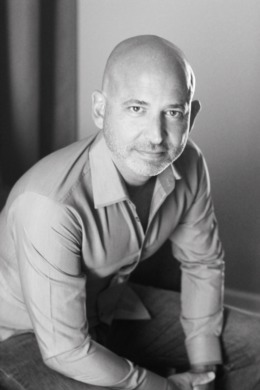 I am an Englewood native and graduate of Lemon Bay High School. I have enjoyed a successful career as a professional touring and recordig musician and music educator. After graduating from the University of Central Florida with a Bachelor Degree in Music Education, I moved to Nashville, TN where I nurtured my passion for music. After a successful 13 year run living and working in "Music City" I returned home to be closer to family in 2020. I still continue to tour and record for nationally recognized artists and bands as well as teach private music lessons. Real estate has been more of a hobby in previous years, but with the encouragement from my brother (Tall Pines Realty Broker, Jeremy Jones) I finally decided to get my license and have enjoyed learning and succeeding in the business since relocating back home.
Doonbug Aerial LLC, my real estate photography company, has been in business for 2 years now as well and I  take pride in shooting all of my own listings. Coming on board to my brother's brokerage has been an exciting experience and I look forward to being able to contribute to its continued success as one of Englewood's Best.
Testimonials
I would like to thank Tall Pines Realty in the selling of my parents home in Gran Paradiso in Venice Florida. Dave was outstanding from the moment our business relationship started. He initially went to the home that had not been occupied in several months to notify me the condition as I live out of town and this was a new piece of property of my parents. He made himself available on a Sunday to meet with us which was amazing. He worked around our schedule to make sure he met with us that met our needs. He always provided excellent advice and worked with me to determine the listing price of the home. He went above and beyond to assist with getting trash out for a scheduled pick up following our cleaning out of the home. He worked quickly and organized an open house just 4 days after the listing. I was kept abreast of the response and feedback from the open house as well as biweekly updates via email of comparable listings. Dave knew a timely sale was imperative for me and worked very closely with open communication and respect to reduce the price to an agreeable amount. Within 24 hours, there was interest. Again, Dave worked closely and kept excellent communication on the progression all the way up to the closing. Even when I had a small debacle right at closing, he worked hard to help resolve the issue and took responsibility and guided myself to assist in resolving with the title company.
Overall, this was an amazing experience, relatively stress free and had optimal outcomes with receiving our goal of the sale price. I would highly recommend Tall Pine Realty for the selling of any home.
Thank you again for all that you have done for us!
Warmest Regards,
Jennifer and Mark Pitassi
Jennifer and Mark Pitassi