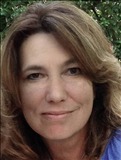 Julie is a retired litigation attorney and practiced law in Maryland and the District of Columbia. She holds a Florida Real Estate license and a Florida Broker's License. She has been selling property in the Englewood Area since 2008 and has sold millions of dollars in property each year, including Residential, New Construction, Vacant Land and Commercial Property. She has taught and managed other Realtors®, teaching them to be successful agents.
Community Involvement
2016 President of the Englewood Area Board of Realtors®
2015 President Elect of the Englewood Area Board of Realtors®
2012-2014 Treasurer Englewood Area Board of Realtors®
2013 Realtor of the Year, Englewood Area Board of Realtors ®
2011, 2013, 2014 Recipient "Exceptional Realtor" Women's Council of Realtors® Englewood on the Gulf
Julie is an active member of the local K9 Search and Rescue volunteer organization.  She has had the honor of working with multiple law enforcement agencies, including Federal Fish and Wildlife, the U.S. Army CID, a multitude of Sheriff's departments throughout the south.  Julie assists with the training of K9s in search and rescue and has been deployed on numerous occasions to search for missing persons.
She holds SARTECH II Certification from the National Association of Search and Rescue and is a member of the Child Abduction Response Team for Florida Department of Law Enforcement.