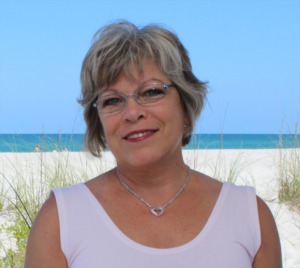 Being raised in a family owned land development and custom home building business in Erie, Pennsylvania was the start of my real estate career.  Six children all had a part in the business.  My father, builder/land developer and my mother, interior/exterior designer had a successful business for 35 years with an award winning reputation.
My duties included payroll, redlining blueprints and customer relations.   I branched off to Property Management and Rentals.  15 years total including 3 years housing the homeless, which was a difficult job but most rewarding.
After relocating with my husband, to Englewood, Florida in 1999, I had the opportunity to gain further knowledge of the building and real estate industry from my experience as a new homes sales consultant for local, state and nationally recognized builders.  I can now assist you either in the re-sale market or with a lot search for a newly constructed home.  Having a good working relationship with our top residential builders in Charlotte and Sarasota counties makes it less stressful for you during your building process. 
I 'm very driven and passionate about my job and the responsibilities that come with assisting you in a purchase or marketing your current home.  What I enjoy most as a Realtor is the personal relationships I establish when working with buyers and sellers.  My job is not done until the customer is "completely satisfied!"
Testimonials
I became acquainted with Ms. Linda Pacinelli in August 2016 while visiting her office. Her substantive professional skills, experience, knowledge of the properties and relevant entities in her goegraphic area, and her innate abilitiy to understand a client's requirements and immediately focus on potential candidate soulutions are exceptional. We have now completed numerous transactions, and she has gone out of her way to introduce me to her colleagues and educate me in the entire process as we continue to work together. Her professional standing is reflected in the quick responses she recieves from other realtors-and from surveyors to title company executives. She outlines a plan, then executes that plan promptly. She is meticulous in the discovery phase of research to insure that critcal facts regarding a property under consideration are validated in primary documents and cross-checked with principals invoved. It is a pleasure to highly recommend her for realty services to established residents and newcomers alike on this coast.
Dr. T.W. Wright-Placida, FL
Thanks Linda! I enhoy working with you and listening to your expertise and advice, evenif you do not always understand my English sense of humor! I always try to put potential buyers your way and always will.
Steven & Nancy Flashman-England & Rotonda W.
Linda, You are such a good egg. Hanks so much for taking such an interest in the villa.
Judy-Ohio & Englewood, FL
Linda glad you enjoyed your time with my friends Glen and Russ. They were very happy with your help as i knew they would be. You always do a great job! Take care and thanks again for helping my friends.
Mark-Trenton, MI & Rotonda W., FL
You are definitely one of the family! Thank you! I tell people that I actually met a Realtor that I LOVE! And yes, we are delighted!
Steve & Elaine-Washington D.C. & Venice, FL
More Testimonials